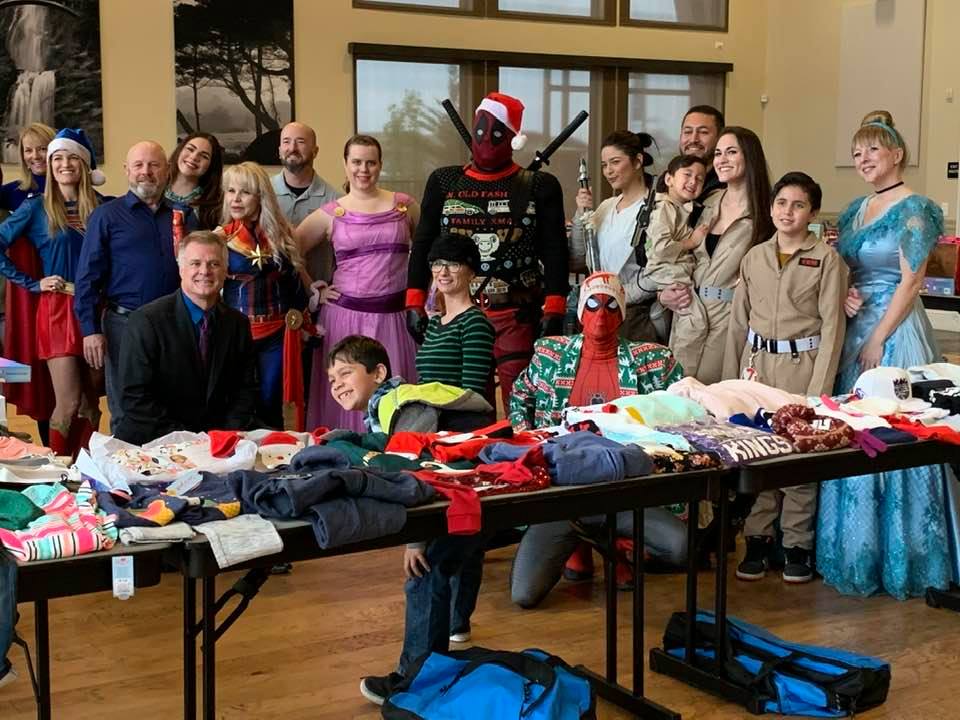 IMAGINE a sweet child, away from family, in an agency, clinic or hospital room..The JOY… The SMILE on a child's face when they see a gift for her or him!.. Made possible by YOU!
This is our 14th annual Holiday Gift Drive, and it happens because of wonderfully KIND people like YOU! Every child deserves to feel joy, happiness, and a bit of the holiday spirit… PLEASE Help Make That Happen!!
With 2021's economic, social, pandemic and global supply chain challenges, our Gift Drive this year is digital!! Our hospitals and agencies can't accept gifts due to COVID, so PLEASE choose one or more of the agencies/hospitals we serve, and either drop off a check at one of our Gift Drive Sites (list below), or use the links or the mail to send them a check so they can use your donation to ensure each child gets a gift they will LOVE! More information: eMail: Global8LHI@gmail.com!
These agencies and hospitals are lovingly providing services to these children all year.. 100% of your monetary donation will be put toward the purchase of gifts for each child, per their unique interests, talents and needs! Please choose one or more:
Children's Receiving Home of Sacramento: https://www.crhkids.org/donate
Keaton's Child Cancer Alliance: https://childcancer.org/donate-now/online-donations/
Shriner's Hospital Sacramento: https://donate.lovetotherescue.org/fundraiser/3581291
Saint John's Program for Real Change: https://saintjohnsprogram.givingfuel.com/sjdonations
Sutter Children's Center at Sutter Medical Center Sacramento: https://www.sutterhealth.org/smcs/services/pediatric/pediatric-specialty
Ticket To Dream Foundation: https://tickettodream.networkforgood.com/projects/26628-helping-foster-kids-just-be-kids