Joan Purser – Treasurer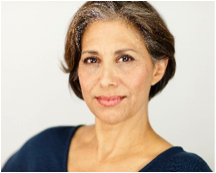 Joan is originally from the Bay Area and moved to Sacramento in 2000. She owns Purser Bookkeeping & Administrative Services and works with several non-profit clients in the Sacramento area. Having family and friends who have been through or worked in the foster care system, the mission for LHI really hit home for Joan. She saw a presentation by Mitch with some of the Heroes and joined soon after. Joan currently sits on the board for Capital Film Arts Alliance as Membership Chairperson and spends time with the group honing her craft as a screenwriter and producer.
Sheri Rayray – Volunteer Communications Director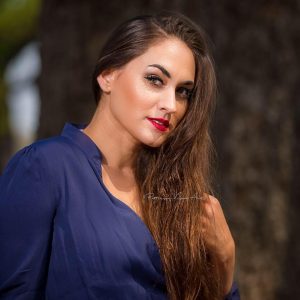 Actress, Model, & Photographer.  Joined League of Heroes Inspired in May, 2019.
Certified Therapeutic Cosplay Actor. Avid advocate and Respite Care Provider for those diagnosed with mental and physical disabilities.  Former behavioral therapist for children and adults diagnosed with autism.  CPR/First Aid Trainer
Adrianne Bradley – Secretary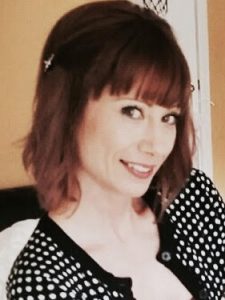 The reason I joined LHI is because I truly believe my purpose in life is to help people. Having a son of my own and knowing how important it is for children to have hope and positivity in their lives, it is important for me to be a part of that process to other children. I am honored to be a part of such an important group that helps and inspires traumatized/ill children to not give up on themselves or on life!
Bunny Stewart – Social Media Director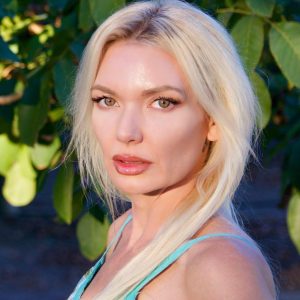 Bunny Stewart is an award winning American actress who has been in 7 feature films, numerous short films, television, and commercials. She is known for her acting, makeup, and philanthropy.  The biggest reason Bunny is stoked to be a Leader in The LOHI is to work with a trained and dynamic group of people who are intent on making children's lives better!
James Schulte – Outside Events Director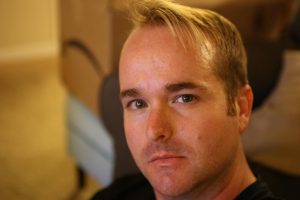 James (Matt, as we know him) is a natural communicator, handling logistical details for the many Events the League has yearly.
OPEN September 2019– Therapeutic Cosplay Program Director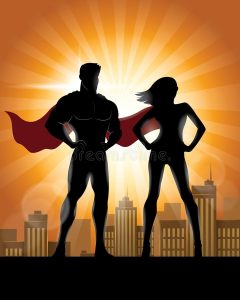 Gina Cook Hillmer – [Sabbatical]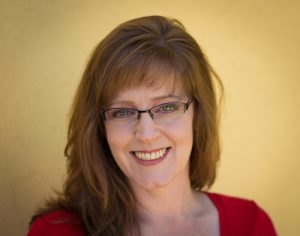 Gina is a Sacramento native. She is a wife, mother, helper, and performer in the Sacramento Theatre and film community. Despite her full-time career with Sutter Physician Services, and caring for her mom and own family, Gina is passionate about helping hurting kids discover their own hero within. Gina not only serves on the LHI Board as the Outside Events Coordinator but also lends her performance background to serve as one of our costumed Cos-Players, e.g., Girl Robin and Fairy Godmother.
Gina has often said that it is the kids that LHI have spent time with that have profoundly changed her heart and outlook on life more than she could ever imagine. She is incredibly honored and blessed to be apart of such an inspiring organization.
∞  ∞  ∞  ∞  ∞  ∞  ∞  ∞  ∞  ∞  ∞  ∞  ∞  ∞  ∞  ∞  ∞  ∞  ∞  ∞  ∞  ∞  ∞  ∞  ∞  ∞  ∞  
(Matt) James Schulte – Photographer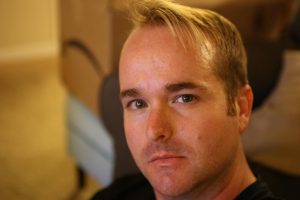 James Schulte is a local photographer based out of West Sacramento.  He specializes in Event and Candid Photography, and is the League of Heroes Inspired's and the Midtown Moxies Burlesque Troupe's Official Photographers.
∞  ∞  ∞  ∞  ∞  ∞  ∞  ∞  ∞  ∞  ∞  ∞  ∞  ∞  ∞  ∞  ∞  ∞  ∞  ∞  ∞  ∞  ∞  ∞  ∞  ∞  ∞  
John Johnson – Cosplay PropMaker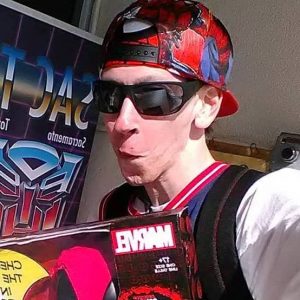 AKA Sactown Spidey, John Johnson is a Master PropMaker among many skills!  A Natori-Ryu Martial Artist with a passion for all things creative & all things Cosplay!  Watch the LHI's amazing costuming develop – All under John's guidance, leadership and most from his personal workshop!  Follow John: https://www.facebook.com/john.johnson.3939.. http://picdeer.com/sactownspidey…  #sactownspidey! # 916NERF. 916/ California Natori-Ryu association. Martial arts! Comic cons, Cosplay, pop culture action!
Karen Christian – Branding Director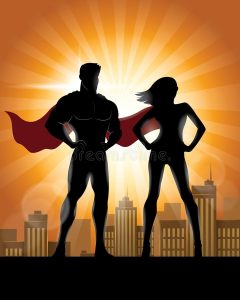 Ushering The LHI to the global stage, Karen is leading our Rebranding, which began year 2019.
∞  ∞  ∞  ∞  ∞  ∞  ∞  ∞  ∞  ∞  ∞  ∞  ∞  ∞  ∞  ∞  ∞  ∞  ∞  ∞  ∞  ∞  ∞  ∞  ∞  ∞  ∞
Mitch Darnell, MS, OSM, CTRC – Founder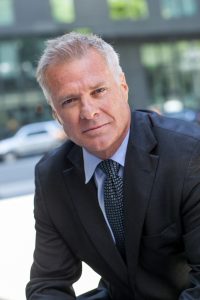 Mitch was inspired by children's responses when he visited them in hospitals playing "Tony The Tiger" for Kellogg's.  He recognized that visits are very positive for the kids. He  subsequently became a Jungian Psychotherapist, focusing on Life Archetypes such as the Princesses and the SuperHeroes.  Meanwhile, he thrives on creativity…
So, Mitch founded the League of Heroes Inspired as a result of his intention to make an enduring positive impact on the lives of severely traumatized children. When not busy with the League, Mitch loves snowskiing, SCUBA diving, playing  piano (Rock), and reading to explore Life!